Info Zone
Welcome to the small business bookkeepers info zone: a place for you to find information for Companies House, HMRC, The Pensions Regulator (Auto Enrolment), as well as links to local business services. We'll be adding information regularly so please come back!
OUR BLOG!
OUR ARTICLES
We will be blogging regularly, offering articles that will hopefully inform and entertain. We'll be looking at the serious and funny sides of all sorts of subjects. From time to time we'll introduce you to other businesses that we feel are exceptional or may be beneficial to you.
Please feel free to join in and leave comments. We'd love to hear what you think!
Small Business Bookkeepers

supporting local entrepreneurs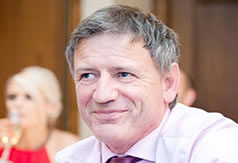 "Running a business is a tricky job. We will integrate seemlessly and become part of your team in no time at all, leaving you to run the business how you need to, with the advice and numbers that will help you to make the right financial decisions. We are committed to helping your business thrive through integrity and straight forward help & advice."
PHIL MOCK (Partner)
and find out how we can help
13 Forest Close
Cotgrave, Nottingham, Nottinghamshire
NG12 3JN
Phone: 0115 989 9054
Email: admin@ghbk.co.uk
Web: www.ghbk.co.uk