Welcome to Info Zone
Your reference point for important & useful business information that you can rely on to help you and your business. You will find links to Companies House and HMRC below. We also hope to bring you funny as well as relevant articles, links to blogs, news items and anything else that we think might be of benefit to you or your business.

ACCOUNTANTS NOTTINGHAM BLOG
OUR ARTICLES
We hope to be blogging regularly, offering you articles that will hopefully inform and entertain you. We will look at the serious side and the funny side of all sorts of subjects. We will also from time to time offer you introduction to other businesses that we feel are exceptional or may be beneficial to you.
Please feel free to join in and leave comments. We'd love to hear your story.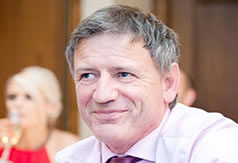 "Running a business is a tricky job. We will integrate seemlessly and become part of your team in no time at all, leaving you to run the business how you need to, with the advice and numbers that will help you to make the right financial decisions. We are committed to helping your business thrive through integrity and straight forward help & advice."
PHIL MOCK (Partner) Grace Heathfield + Co
Accountants Nottingham
And see if we can help…
13 Forest Close
Cotgrave, Nottingham, Nottinghamshire
NG12 3JN
Phone: 0115 989 9054
Email: phil@ghbk.co.uk
Web: www.ghbk.co.uk
[contact-form-7 404 "Not Found"]